DOOR TO DOOR AUTO SHIPPING
Nationwide United Auto Transport offers door to door service. Are you an individual relocating, dealership, vehicle maker, auction or private seller who is looking to transport a car? Why not have your vehicle(s) conveniently delivered at your location? Nationwide United Auto Transport understands every customer who is planning to transport cars, that is why we offer stress-free door-to-door service. We strive for easy and convenient pickup and delivery of your vehicle. Our main goal is to have your vehicle picked up and delivered as close as possible to your address. We don't limit our service to just common general metropolitan areas. Our experienced car transporters are ready to pick up and deliver your vehicle to any corner of the states.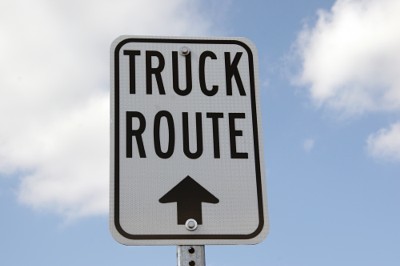 WHAT IS DOOR TO DOOR SERVICE?
Our door to door car shipping service means we come to you. Our carriers pickup and deliver at your location as close as possible and legally allowed. We'll take a look at your address with our driver and determine how close we are able to get. Keep in mind that our carriers are large 60 foot commercial trucks and require ample space to park, load, unload and maneuver around. If we can get all the way to your address we will, if not, we will ask you to meet our driver at a larger street or nearby commercial shopping center.
RESTRICTIONS AT RESIDENTIAL STREETS
Many residential streets are narrow in size and do not have the necessary space for our trucks to maneuver in and out of. Over hanging trees, cul de sacs, dead end streets and parking are some restrictions found at residential streets that jeopardize our carrier and the rest of our load.
In addition to insufficient space, by law, carriers are not allowed on residential streets. You will find traffic signs prohibiting access to trucks weighing over 6,000 pounds and designating specific routes they have access to. The GPS systems installed in our trucks are commercial GPS. They direct our drivers on which streets are accessible and inaccessible for trucks. Our drivers must comply with the regulations set in place for commercial vehicles in order to avoid fines and violations on their safety records.
​
DOOR TO DOOR AUTO TRANSPORT​
Have your vehicle(s) conveniently picked up and delivered at your location. Our door to door service is the most stress free way to transport your vehicle(s).
AMPLE LOCATIONS FOR OUR CARRIER
If your locations are inaccessible for trucks, our carrier will look for a nearby location where he can park and safely load or unload your vehicle(s). Most of the time this will be a commercial shopping center such as Walmart, Home Depot, Target, Lowe's etc. or a major ample street where he can pull over and park to load and unload.
CALL FOR INSTANT AUTO SHIPPING QUOTE!

Your business is a contribution to our effort in keeping America working